CONCEPT

Corporate Philosophy

fruits parlor MURAHATA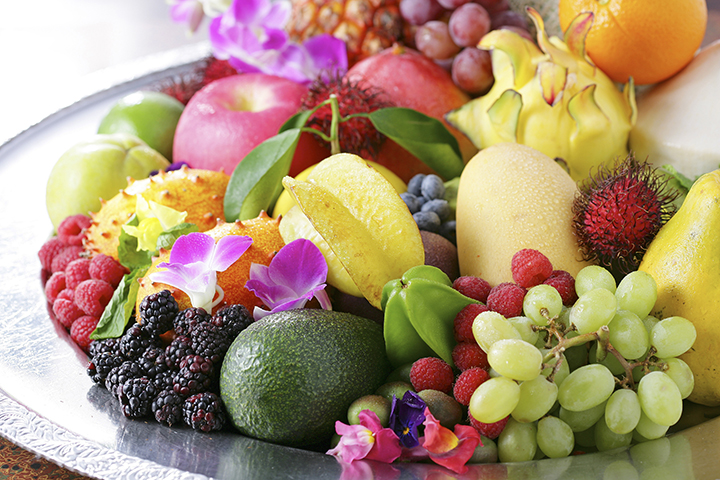 Management Principle
As company exclusively dealing with Japanese fruits, we not only pursue all possibilities to be created by attractiveness of fruits and contribute to development food culture, but also help our employees achieve their happiness through our business.
Corporate Vision
We are aiming at becoming No. 1 specialist dealing with Japanese fruits and delivering the Japanese fruit culture all over the world.
Guideline for action
1. Never give up attempting to achieve our goals
2. Evolve ourselves
3. Understand diversity
In Japan, we have four different seasons. Reflecting that, we have accepted fruits as jelly dessert and enjoyed its sweet taste and beauty over the course of changes created season to season. We have existed as shop exclusively dealing with a variety of fresh fruits and for long time we have tried to strengthen the value of fruits by selling them as gift or dessert to enjoy. Our mission is to define the culture cultivated by our company for years as Japanese fruits specialist as "Japanese Fruits Culture", expose and develop it not only in Japan but also into other countries through our sales operations.
Kazuo Murahata, Managing Director
Company

Company Overview

fruits parlor MURAHATA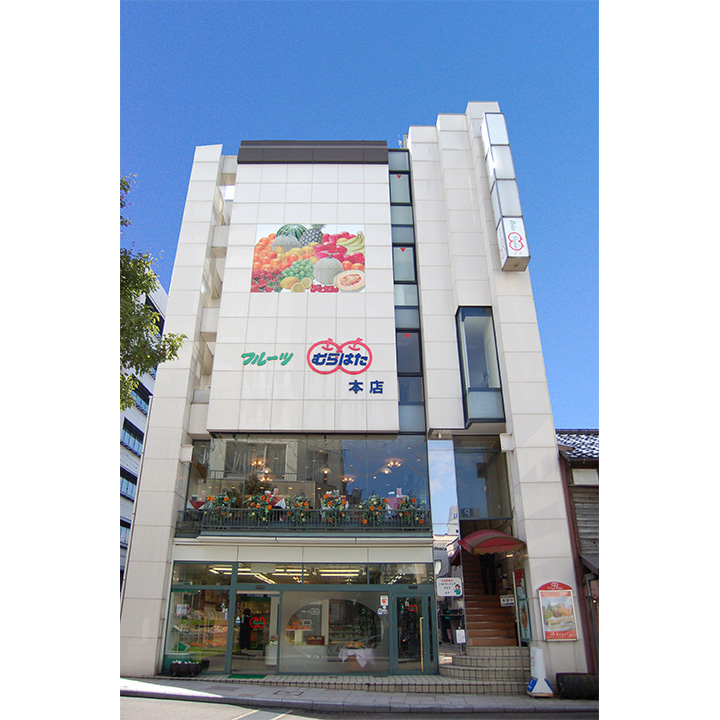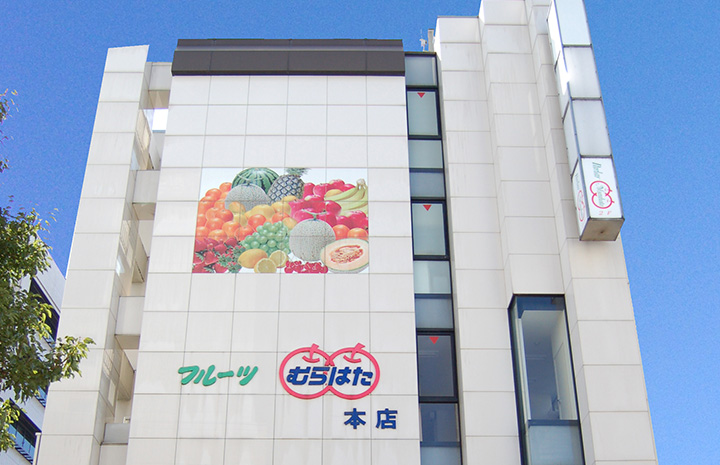 Company Name
Fruit Murahata Co., Ltd.
Head Office
〒920-0855 2-12, Musashimachi, Kanazawa-shi, Ishikawa-ken
TEL +81-76-233-1282
FAX +81-76-261-0202
E-mail shop@murahata.co.jp
URL http://www.murahata.co.jp/en/

Tokyo Office
〒143-0001 Ohta Status Building 612, 3-9-1, Tokai, Ohta Ward, Tokyo
TEL +81-3-5755-9786
FAX +81-3-6685-2878
E-mail tokyo-b@murahata.co.jp
Officer
Managing Director Kazuo Murahata
Director Ryo Naoyama
Director Shinichiro Ishinazaka
Director Shinji Matsukawa
Started operation
April 1914
Capital
30 million Yen
Our Business
Sales of fruits gifts for corporate clients, wholesale of fruits for business, sales of selective fruits and processed fruits products, operation of fruits parlor, production and sales of cakes and pastries
Number of Employees
70
Main banks
The Hokkoku Bank, Ltd.
THE HOKURIKU BANK, LTD.
Sumitomo Mitsui Banking Corporation.
The First Bank of Toyama, Ltd.
Kanazawa Shinkin Bank.
JOHOKU SHINKIN BANK.
Kosan Shinkin Bank.
Kanazawa Central Credit Union.
The Shoko Chukin Bank, Ltd.
Related companies
MURAHATA FRUIT CO., LTD.
Company History
Started operation
(1914)
Yosamatsu Murahata started operation of Kagaya Fruits Shop at Hakusan, Bunkyo Ward, Tokyo
November
1944
Closed business due to damages caused by war, evacuated to Kanazawa
February
1946
The 2nd generation master, Koukichi Murahata reopened a shop as Murahata Fruits Shop in Ohmicho Market, Kanazawa City
September
1971
Opened Fruits Gift shop for ceremonial occasions at 13-28 Musashimachi and started Fruits Gift service exclusively for wedding halls
May
1978
Reorganized Fruit Murahata Co., Ltd, and Giichi Murahata took office as the 3rd generation master.
April
1983
Completed construction of Main Shop No.1 and No.2 buildings and merged Operation for Wholesale Division into Main Shop No.2 building.
September
1988
Built up a Shinjyo Fruits Basket production factory(1900m2)in Nonoichi Machi (currently, Nonoichi City), Ishikawa Gun.
April
2002
Reopened the fruits parlor after renovation
September
2006
Established MURAHATA(THAILAND)CO.,LTD., an affiliated company in Thailand.
December
2006
Opened FRUITS PARLOR MURAHATA in a shopping mall called CENTRALWORLD in Bangkok
April
2008
Kazuo Murahata, the 4th generation master, took office as Managing Director
March
2010
Closed Bangkok Shop
October
2014
Opened Toyama Operation Office (Distribution Center)
August
2015
Established MURAHATA FRUIT CO., LTD., an affiliated company in Thailand
September
2015
Moved Toyama Operation Office to Akyoshi, Toyama City, Toyama as Toyama Shop
December
2015
Obtained a right to buy and sell fruits and vegetables, fruit and vegetable at Tsukiji Market (No. 5061)
March
2016
Completed the procedure to wind up MURAHATA (THAILAND) CO., LTD
September
2016
Opened Tokyo Office
November
2016
Opened a fruits parlor inside Daiwa Department Store Toyama Shop
December
2016
Moved Tokyo Office to Tokai, Ohta-ward, Tokyo
May
2017
Obtained a right to buy and sell fruits and vegetables, fruit and vegetable at Ohta Market (No. 7055)
December
2017
Increased the capital to 30 million Yen
April
2018
Established MURAHATA FRUITS PARLOR CO., LTD. in Thailand.
March
2020
Completed the procedure to wind up MURAHATA FRUITS PARLOR CO., LTD
June
2020
Reopened the Fruits Parlor at Musashi after renovating
June
2020
Opened New Fruits Parlor at Higashi Geisha District
March
2021
Introduced a fruit parfait trailer.
August
2021
Opened Parfait-Car shop in Daiwa department store.